Welcome from the Preceptor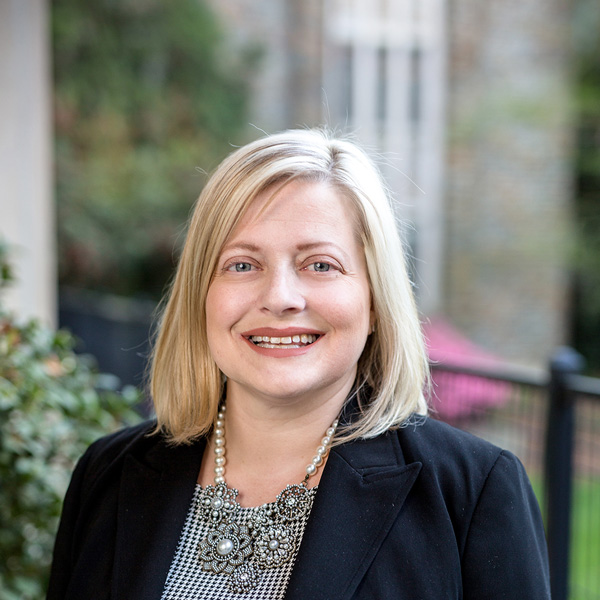 Mary Martin                       
Chief Operating Officer, Duke University Hospital
If you are beginning a career in health management and seeking an opportunity to expand your knowledge of the field while gaining valuable experience, I invite you to consider the Duke University Hospital Administrative Fellowship Program. This comprehensive program offers a learning opportunity in one of the nation's top academic medical centers.
The Duke University Hospital Administrative Fellowship Program benefits from having access to a broad range of services and sites that are part of Duke Health. These include an academic medical center, community-based acute care hospitals, a private physician practice, ambulatory surgical centers, infusion services, and a variety of other services provided throughout the continuum of care.
Following a structured rotation-based first year, the second year provides participants with the opportunity to align their professional goals and interests with the priorities of the organization, as their efforts are focused within one particular clinical or support service unit.
The leaders of Duke University Hospital recognize the integral role of administrative fellows. Fellows are given substantial responsibility and are considered contributors to the organization. As the program's preceptor, I can attest to the strength of the program and the factors that distinguish it from other fellowships and job opportunities:
There is a direct reporting relationship between the fellows and the Chief Operating Officer of Duke University Hospital.
The two-year program allows fellows to learn in a responsive and challenging environment while progressively increasing their level of responsibility.
Since the program's inception in 1980, fellowship alumni have led successful careers, both inside and outside the organization.
If you have any questions regarding this information, I welcome you to contact me or any of the current fellows at your convenience.
Sincerely,                       
Mary Martin, FACHE                       
Chief Operating Officer, Duke University Hospital About the Fellowship
The Duke University Hospital Administrative Fellowship provides a comprehensive exposure to hospital operations in one of the nation's leading hospitals.  In addition, fellows have access to a broad range of services and sites that are part of Duke Health. During the first year, the fellows participate in structured rotations throughout the hospital and health system, while also completing a diverse range of management projects.  During the second year, fellows pursue an area of interest based on personal and professional goals, as well as organizational opportunities.  Throughout the fellowship, Duke University Hospital Fellows gain invaluable experience in hospital operations through exposure to Senior Administration, significant project work and structured rotations.
Program Details
Project Work
Project work may be proposed by senior leaders or the fellows, based on personal interest and professional goals. Fellows work with leadership to evaluate and select projects that combine the professional interests of the fellows and the needs of the organization.
Examples of past projects include but are not limited to:
Business plans for new equipment & facilities
New Clinic Development Planning (Ex: Preoperative Optimization Clinics, Cardiology Clinic, Social Determinants Clinic)
Hospital-wide policy change/development planning & implementation
Outpatient clinic capacity analyses/reports
Trauma ASC recertification
Administrative lead in development of VCA Transplant Program
Preparation and participation in site visits (JCAHO, AHA, etc.)
---
Rotations
All rotations and projects are derived from competencies critical to the success of health care administrators, including:
Orthopaedics & Spine
Medical / Surgical / Critical Care Services
Performance Services
Heart Services
Facilities
Women's & Children's Services
Emergency Services
Nursing Administration
Transplant
Ambulatory Services
Finance
Duke Health Technology Services
Laboratories
Radiology
Perioperative Services
Duke Primary Care
Pharmacy
Oncology
Ready to learn more about the DUHS Fellowship Programs?
Register to join fellows from across the health system for an upcoming webinar session!
Application Information
The Duke University Hospital Administrative Fellowship Program seeks diverse, motivated team players who have desire to develop personally and professionally.
Requirements
Strong interest in hospital operations in academic medicine
Candidates must have completed the didactic degree requirements from accredited masters-level programs
Foundational knowledge in the core competencies of healthcare administration
Materials
Completed Application Form
Current Resume/CV (2-page limit)
Graduate School Transcript (Official or Unofficial)
Faculty Recommendation* (Limit 1)
Other Recommendation* (Limit 1)
Short Answer Responses (250-word max each)
Supplemental Essay Response (1-page limit)
Short answer and essay responses should be single-spaced and 11-point calibri or 12-point times new roman font with 1-inch margins. Please adhere to these guidelines when crafting your responses.
Timeline
The application for the 2024-2026 fellowship cycle will open July 14, 2023 and close September 5, 2023 at 5:00PM Eastern Standard Time
1st Round interviews will be conducted in September
2nd Round interviews will be conducted in late September
Final Round Interviews will be conducted in October
The fellowship offer must be accepted within 24 hours
*Please address letters of recommendation to the DUH Administrative Fellowship Selection Committee*
Please note:
We do not sponsor international visas.
You may apply to multiple administrative fellowship programs. Please ensure you read each program's requirements carefully and submit all required materials to each program.
Candidates must have completed the didactic degree requirements from accredited masters-level programs
Graduate level clinical degree holders are also accepted (Ex. MD, MSN).
Apply Now
Do you meet the requirements? Have you gathered your materials? Great! Click the button below to send your application materials.
Current Fellows
1st year fellows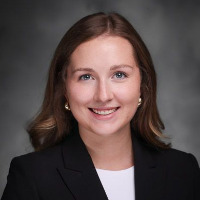 Emma Creech
Hometown: Smithfield, NC                     
Graduate Education: Virginia Commonwealth University                     
Interests: Public health, golfing with friends and family, Diners, Drive-Ins, and Dives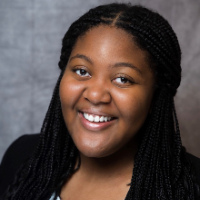 Brianna Williams
Hometown: Charlotte, NC                  
Graduate Education: Cornell University                  
Interests: Trying new recipes, Creative Writing, and Movies/Film
2nd year fellows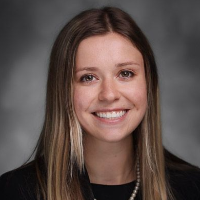 Caroline Radakovich
Hometown: Batavia, IL                       
Graduate Education: University of Alabama at Birmingham                       
Interests: Plants, Exercise, and Zero Harm Health Systems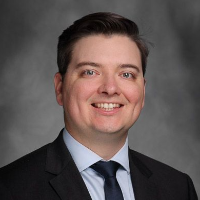 Matthew Stisher
Hometown: Birmingham, AL                     
Graduate Education: University of Alabama at Birmingham                       
Interests: Sports, trying new restaurants, coffee